서브페이지 상단 이미지
Management Principles and Ideology
In the 21st century,
where things are changing rapidly in a globalized world,
Jungwoo Vina spreads into the world.
Jungwoo Vina endeavors to become a top-tier company with a sense of social responsibility of a company.
In the era of limitless competition, we continue to grow as a global company.
Management principles
Management Ideology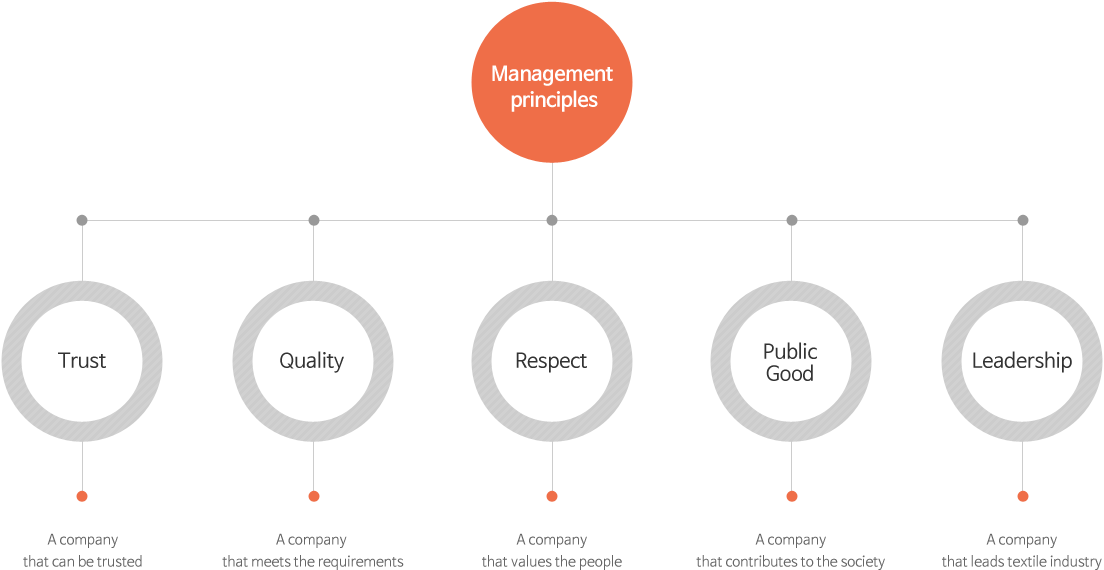 Global Marketing

Bold overseas investments
to maximize the global competitiveness

Best Quality

Realizes the best quality
with the highest level of technical capabilities

Customer Satisfaction

Pursues the highest level of customer-satisfaction through the customer-centered management
of the company
Envision the Future

A company that challenges with
continued innovation and R&D for the future

Technical Development

Develops new products
with creative challenging spirits